Mister + Miss, Surrey Hills 3127
This cafe managed to find a home in Surrey Hills surrounded by mechanics but don't let that fool you. This former mechanics shop turned beautiful cafe is the perfect addition to a suburb missing a good brunch scene.
The space is so large and welcoming with a fireplace, open kitchen and plenty of group spaces to work with. I would highly recommend heading here with a group. They really converted the space well and have even included an outdoor area out the back for those warmer days. Despite the large space and being filled to the absolute brim with people, I found the atmosphere was comfortably buzzing but could still manage a conversation with my brunch buddy for the day - a big tick for me.
The Potato Hash (Hash, field mushrooms, bean purèe, bacon, poached eggs and truffle oil) was a great way to start the meal as the texture of the hash was good...very very crispy but I also think it needed to be because of the many soft textures such as the egg and the purèe. The bacon wasn't particularly crispy either so extra crispy potato was just what the doctor (or chef) ordered. That being said a major complaint was that the hash wasn't big enough to accomodate eating it with the other elements making the experience a bit unbalanced. Other than that the purèe had a spice and graininess that was hit and miss for me and could've done without it.
Pancakes (Buttermilk pancakes served with vanilla mascarpone, berry compote, fresh strawberries and maple syrup) for dessert is always my go-to and this was definitely a good option at Mister + Miss. They were very fluffy and flavourful - the perfect pancake. Where it started to go wrong were the sides. I could barely taste any maple syrup, the vanilla marscapone could've had more vanilla to it and perhaps my biggest complaint was that I would've preferred some of the compote on the side rather all on top as it was soggy. I also couldn't really control how much compote I had with each bite and it was extremely overwhelming - ruining my fluffy pancakes!
Overall this wasn't a bad experience at all. Service was friendly and quick and the decor was beautiful. The food is a bit rough around the edges but for your local brunch it'll hit just the right spot!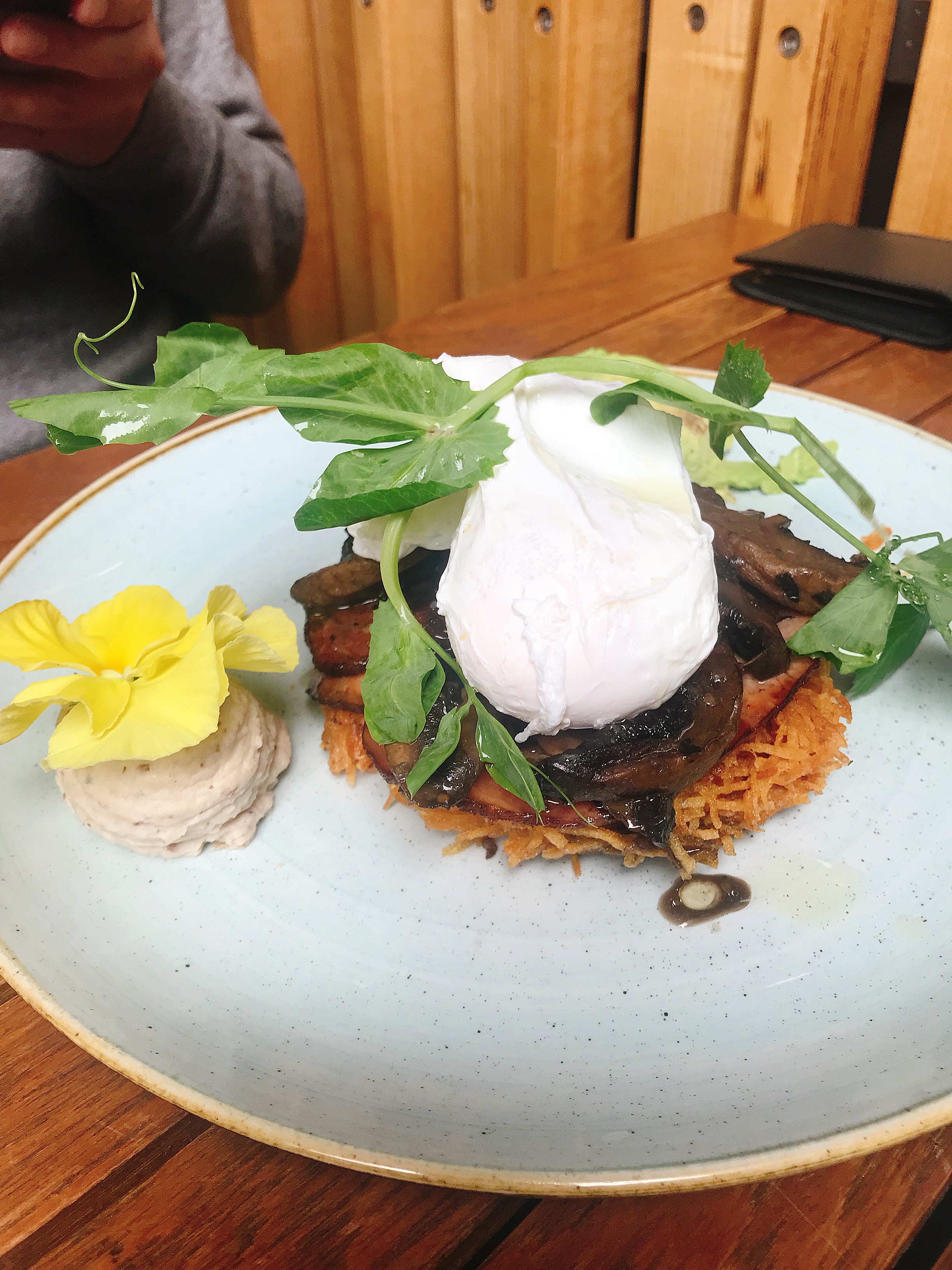 RATINGS
Presentation (5): 3
Taste (5): 3.5
Service (5): 3.5
Atmosphere (5): 4.5
TOTAL: 14.5/20