The Tradesman Cafe, Moorabbin 3189
Located in a lonely corner of a business park in Moorabbin, you wouldn't expect much from the unassuming cafe from the outside. But you should never judge a book by its cover so it's time check out the food inside and see if the saying is really true!
Straight up, the inside is bustling with kids and families. Despite its location in a business park it still look quite popular for the family crowd on a weekend with plenty of toys to keep the kids entertained. The theme is bright and industrial with a 'corner cafe' feeling to it - not your standard modern cafe. FYI there is an outdoor area is you want to bring your canine friends with you!
Now on to the food, we had the Pork Bao (Slow cooked pulled pork with Asian coleslaw) which comes in a serving of three. This dish was so-so - it had the makings of a great dish but the pork was so dry and the salad included lacked freshness. The sauce was the saving grace of the dish and really brought it to the next level with its balance of tangy and salty flavours.
Next dish was by far the highlight of brunch though - the Croquettes (Chorizo spinach sweet potato croquettes, avocado, creme fraiche, poached eggs, sweet potatoes crisps). From the croquettes, to the aioli to the sweet potato crisps...it was perfection. The use of sweet potato rather than regular potato really added an extra flavour to it and differentiated it from every other croquette you get at brunch. The croquette itself was very savoury with the addition of the chorizo. This was mixed in well with the avocado aioli that was sweet and creamy. Could not fault this dish...apart from the presentation (not the best to look at).
By far the most beautiful dish of the day though was the Red Velvet Pancakes (Vanilla mascarpone, brownie soil, fresh strawberries and blueberries topped with vanilla ice cream) that weren't really red velvet...more like regular pancakes with some red food colouring in it. That being said the dish was still really good with extra fluffy pancakes that were quite sweet. This wasn't a bother though because there was just enough cream and fruits included that freshened up your palate. The serving was generous as well so perfect for sharing.
Overall I would recommend a visit if you're in the area! The south-east is a bit light on with brunch places so if you're in the area and looking to try something a bit more home-made head to The Tradesman and you wont be disappointed!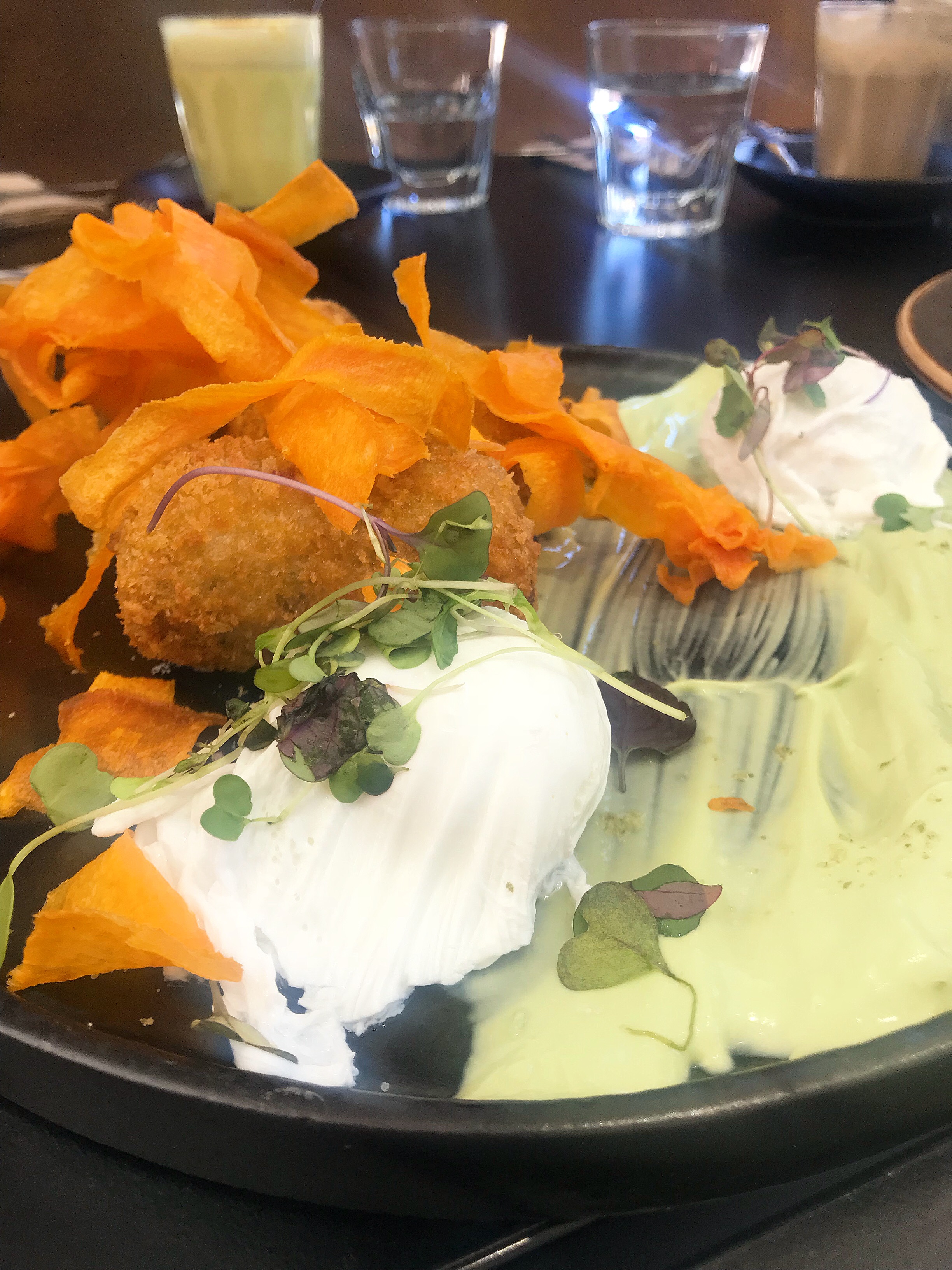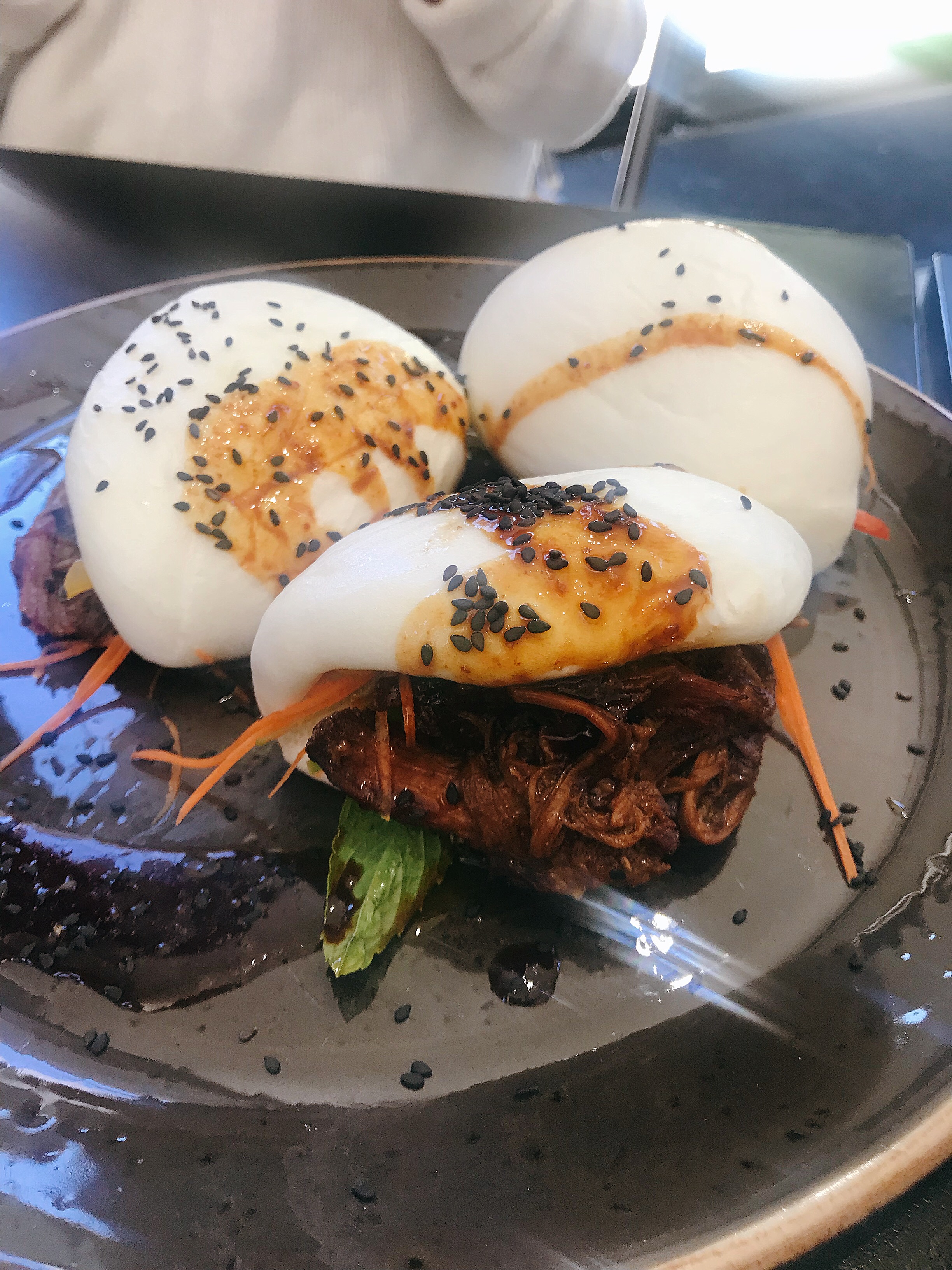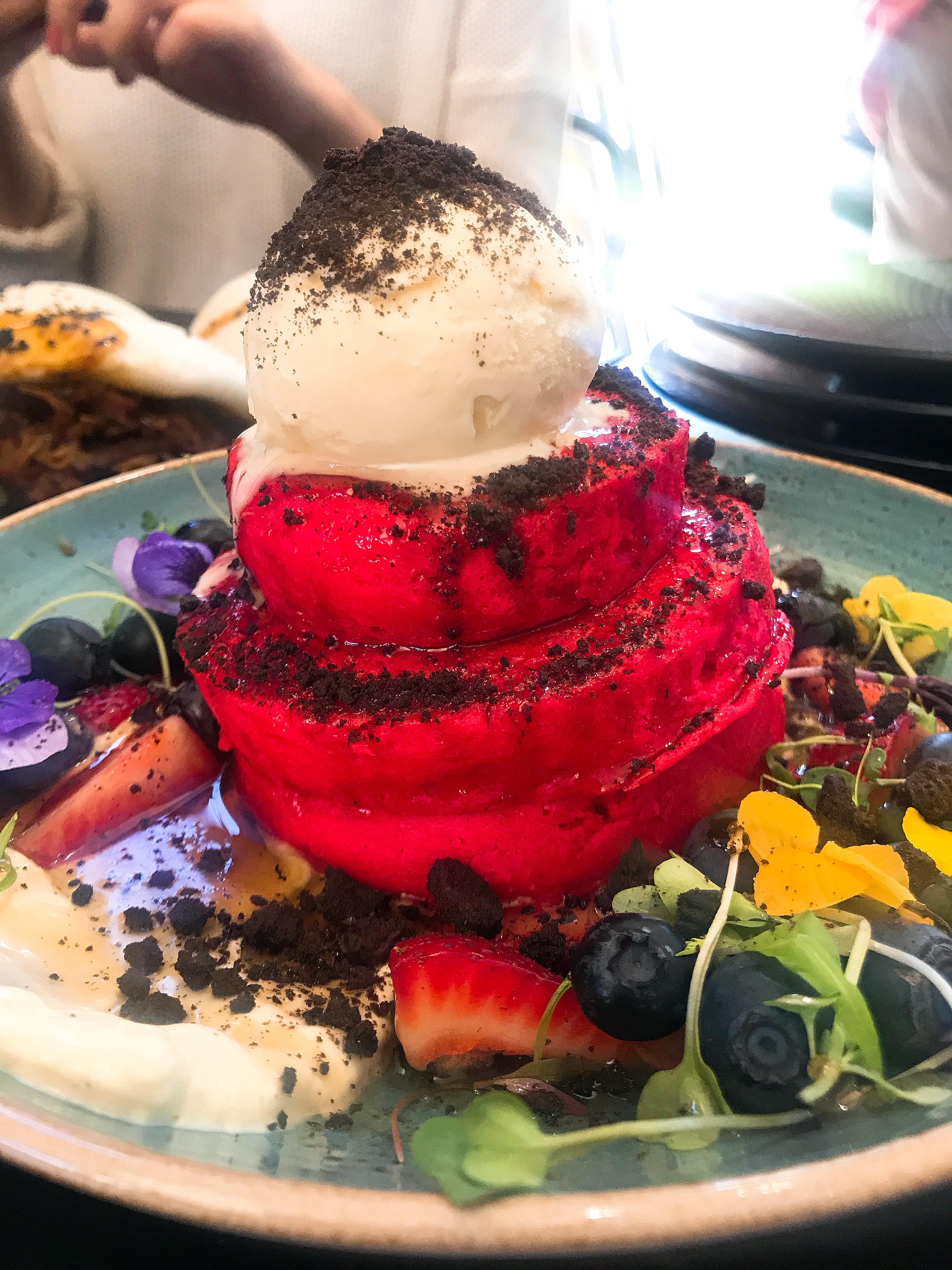 RATINGS
Presentation (5): 3
Taste: (5): 4.5
Service (5): 3.5
Atmosphere (5): 3.5
TOTAL: 14.5/20