Darling Cafe, South Yarra 3141
My all time favourite (seriously) - Darling Cafe. The first time, second time, third time I came here it absolutely blew my mind with its quality and vibes. Revisiting an old favourite is always a bit nerve-wracking but will it live up to my memories and extremely high expectations?
I've been dying to get back here and boy was I excited when I sat down. First impressions weren't excellent though. The cafe has aged a bit and gotten very very trendy with all the bells and whistles - fancy new menus, loud dance music and an photo ready surface wherever you turn. That being said it has attracted a much trendier crowd which I guess was the purpose and the staff were super super nice and friendly. No wait time at all for a busy Saturday afternoon but don't come here for a conversation as I couldn't hear a thing :(
First things first though, the menu. There is such an impressive balance of sweet and savoury options here with the slight asian influence shining through. I loved having so many options but hated that I could only pick two so DEFINITELY come with a group.
First up for food was the Smashed Avocado (Sourdough with Kale Chips, Goats Cheese & Chilli Cherry Tomato Concasse) but before you accuse me of being basic - this dish was anything but basic. It was so unique to other smashed avos as there were so many spices in the actual avo that was balanced to perfection, not overwhelming the avo at all. It was fresh and flavourful and the addition of goats cheese and tomato just amped that up with acidity and creaminess. Shout out to the kale chips though...it added some much needed texture to the otherwise very soft dish. 10/10 for the smashed avo - and possibly even an 11 out of 10 for how generous the serving was!
There was a lot of expectation sitting with the Sticky Date Pancakes (Butterscotch Ice-Cream, Seasonal Fruits, Palm Sugar Caramel & Malted Crumble) as it used to be my all time favourite brunch dish - a lot to live up to. Happy to report...IT'S STILL EXACTLY THE SAME. Just bordering on the edge of too sweet, this dish is balanced so so well with an abundance of fresh fruits and a not too sweet ice cream that offer you some relief from the delicious stick caramel. The actual pancakes taste exactly like a sticky date pudding in pancake form with the same density and texture as one as well - it's a perfect replica in pancake form. This is definitely not a dish for those who don't enjoy sweets but if you do - be prepared to be MIND BLOWN.
Reporting on drinks the OJ was on point with sweetness and freshness and was exceptionally cold which was perfect for the 30+ degree day I was here on. The legendary and Instagram hyped Thomas Edison smoothie (aka lightbulb smoothie) actually tastes as good as it looks with flavours of strawberry, guava and mango shining in their own ways without overpowering each other. This is a must have for taste and for eye candy.
If this review was TL;DR (aka too long didn't read) then I'll some it up here - YOU MUST GO THERE AND TRY EVERYTHING. Trust me you will not be disappointed and from the moment your dish is placed in front of you you'll wonder why you didn't try this place sooner!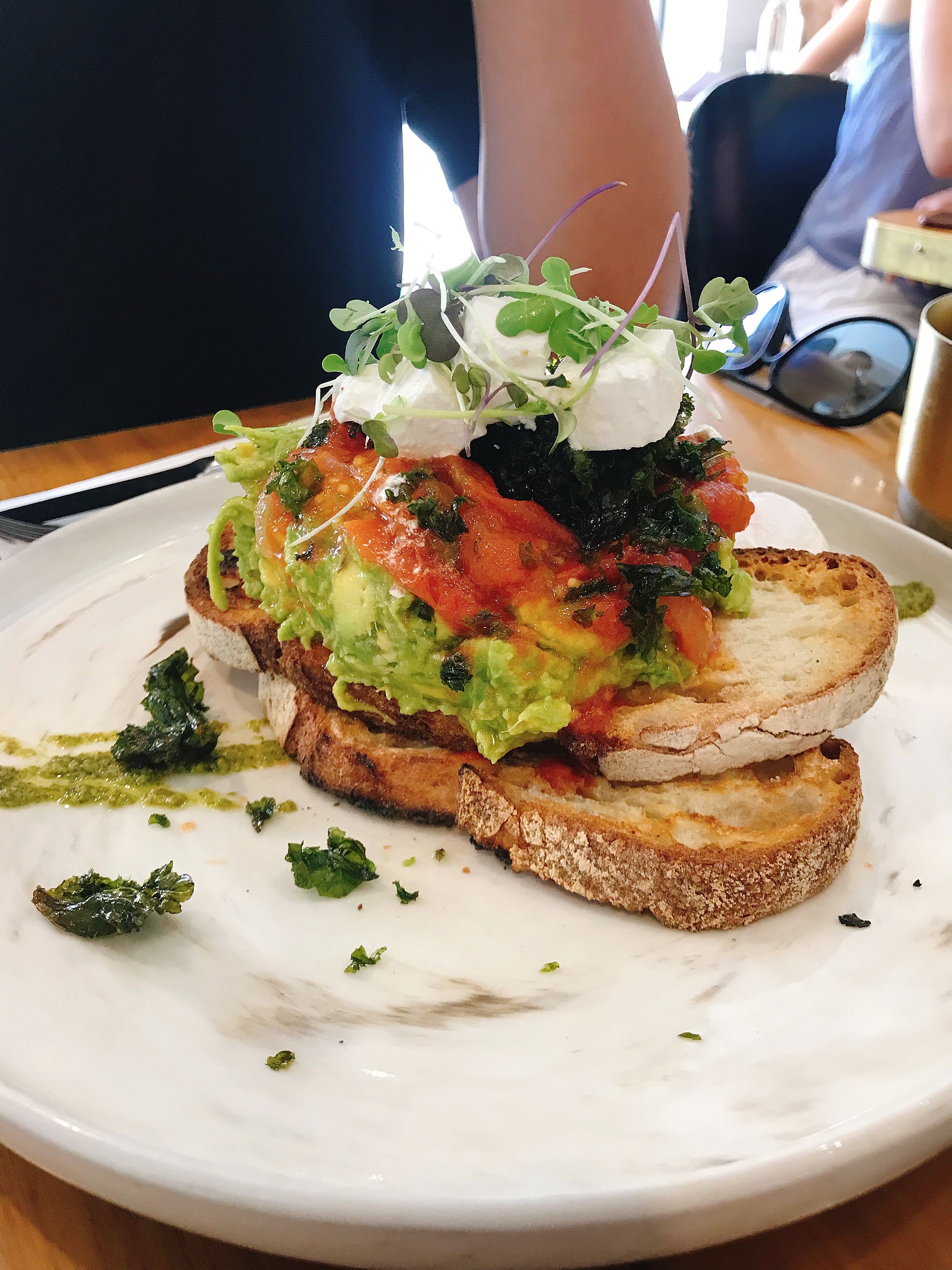 RATINGS
Presentation (5): 5
Taste (5): 5
Service (5): 5
Atmosphere (5): 3
TOTAL: 18/20